AN IMPOVERISHED CHILD IN AFRICA IS DEPENDING ON YOU TO GO TO SCHOOL!
Education is linked to all development goals, such as supporting gender empowerment, improving child and maternal health, reducing hunger, fighting the spread of diseases and poverty, encouraging economic growth and creating peace. With your support, more impoverished children in Africa can achieve their dreams through Education.
What will your donation do?
Your donation will help in providing more scholarship opportunities to less privileged kids in Africa. This will cover the cost of tuition, school uniform, books and other study materials as well as transportation. Your donation will also be used to buy lunch for less privileged kids at O'nebs Foundation Academy Schools as well as other adopted schools in Africa.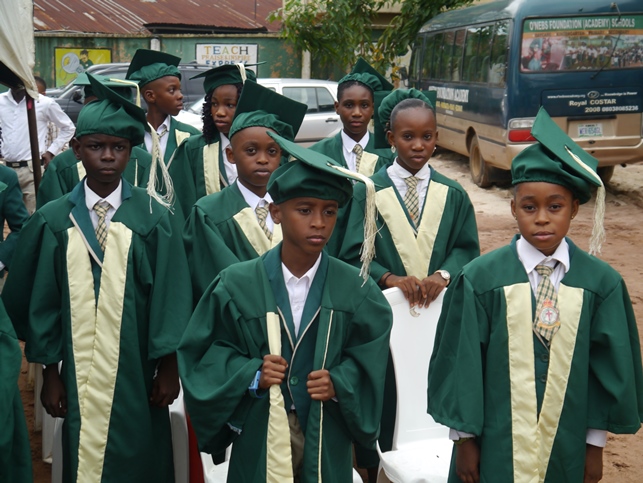 Cross-section of Kids from O'nebs Foundation Academy Schools, Owerri, Imo State, Nigeria, during the first graduation and award ceremony sponsored by O'nebs Foundation Inc. More than 25 students received full tuition scholarships courtesy of the O'nebs Foundation Inc.